Starline Motors Industries Pvt Ltd. is one of India's known automobile body builder. At Starline Motors, we manufacture a wide product range including Buses, Ambulances, Mobile Clinics, Training Coach, Double Decker, Para Military vans, and Special Purpose Bodies, etc.
Our employees and associates are guided by the vision to be "best in the manner in which we operate, best in the products we deliver, and, best in our value system and ethics."
Established in 1970, Starline Motors presence indeed cuts across the length and breadth of India. Over 1.5 lacs of our vehicles ply on Indian roads. Some of the products are exported to neighboring and African countries
The foundation of the company's growth over past four decades is a deep understanding of economic stimuli and customer needs, and the ability to translate them into customer-desired offerings, through leading edge of Product Design and Development.
With the foundation of its rich heritage, Starline Motors today is poised for a bright future.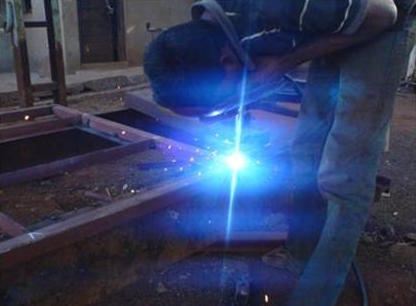 "Quality Is Never an Accident. It is always the result of Continuous Intelligent Effort."
Innovation, Process of Work, Material Procurement & Quality Control
STARLINE Team has an eye for continues search, for alternate and better material solution, pertaining to AC/DC Electricals, Generators, Plumbing, Furniture, Finishing material, used mainly in Special Purpose Bodies. Starline is known to create World Class – "Hospital Infrastructure on Wheels"
There are various internal, stage wise, Quality Inspections, during production, and on certain important stages, Clients are invited to give their views.